Our Menu
Home-cooked inspired dishes
Our menu is available online and available for downloaded offline viewing. We offer dine-in, takeout & delivery between the hours of 6 AM - 10 PM.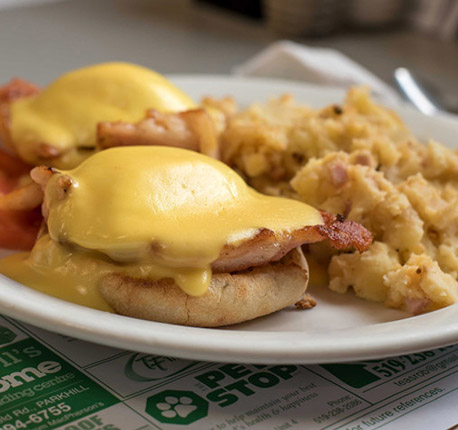 $2.95

Raisin, Cinnamon, Plain, Herb & Cheddar. With jam or cheese.

$12.75

2 poached eggs, english muffin, peameal & hollandaise sauce with homefries. Served until 2 pm.

$11.50

3 eggs, mushrooms, green peppers, tomatoes. Served until 2 pm.

$8.45

Ham, onion and homefries. Add cheese, mushrooms, green peppers and tomatoes for $0.50 each.
$8.65

Bacon, 2 eggs & homefries, served until 2 pm.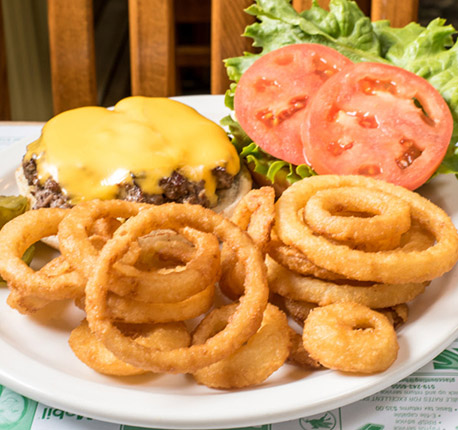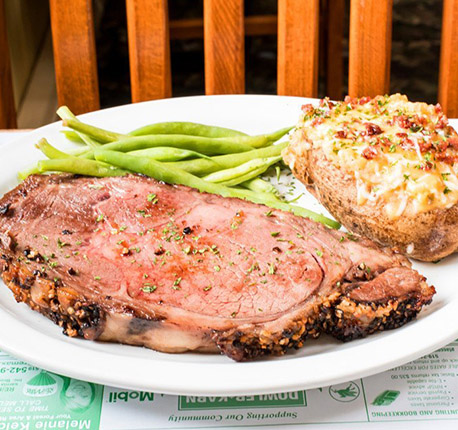 $16.75

Succulent cut of prime beef served with horseradish.

$18.00

Boneless chicken breast topped with fresh bruschetta mixture and melted mozzarella cheese.

$17.75

Tender boneless chicken breast, wrapped in a lightly seasoned crumb mixture. Served with cranberry sauce.

$17.00

Homemade with 100% grade A beef, lightly seasoned, oven baked, topped with gravy.

market

See our daily specials: Lake Perch, Pickerel.

$17.00

Two mildly spiced grilled sausages served with your choice of mashed potatoes & gravy, baked or fries.
$16.00

Our own fresh, lean ground beef loaded with fried onions.

$17.75

Tender Beef liver topped with fried onions.

$24.00

A generous cut of AAA prime rib, always cooked fresh never from frozen.

$17.75

Our own pork cutlet wrapped in a delicately seasoned bread crumb mixture.

$17.75

Thick grilled smoked pork chop, basted with light honey mustard sauce topped with sauerkraut.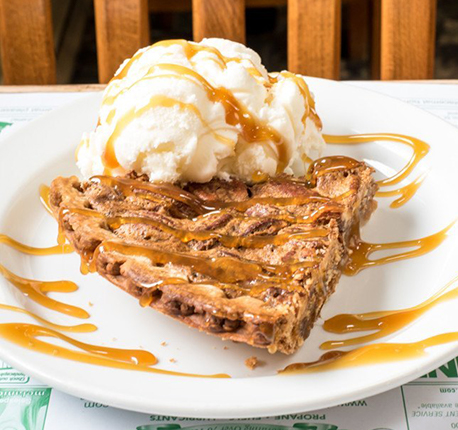 $6.00

Chocolate, Strawberry or Butterscotch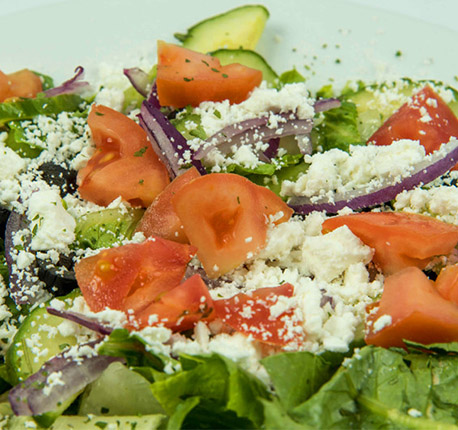 $7.50

Fresh chicken breast, lettuce, tomato, cheddar, pesto-mayo.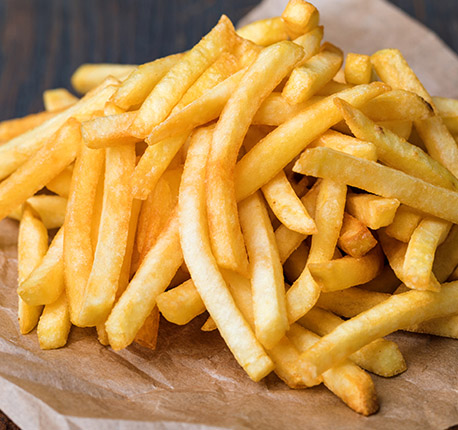 $3.50

seasoned with ham & onions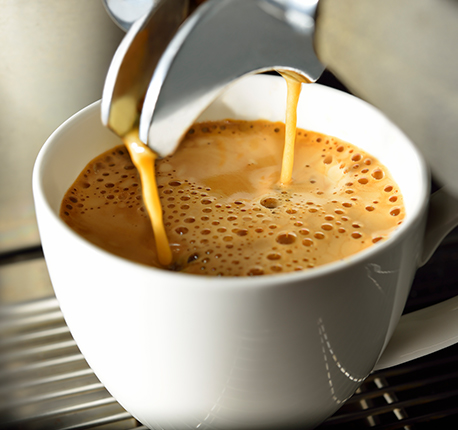 $3.65

French Vanilla, English Toffee
from $3.25

Tomato, grapefruit, apple, orange

$2.25

One size. Coke, Diet Coke, Orange, Sprite